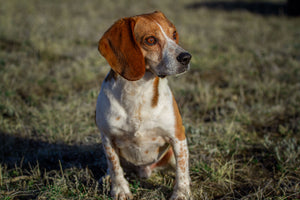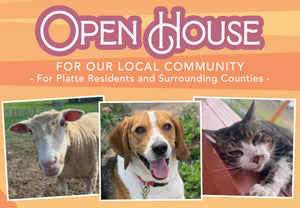 September Open House
Howdy, Neighbor! Join Us for a Locals-Only Gathering at the Ranch
Come see what all the fuss is about! We are hosting an Open House for our local community. Check out free tours, free food, live music, animal meet n' greets, Q&A with the staff, and discounted adoptions for approved adopters. Mosey on over Friday 9/25 from 3pm-8pm or Saturday 9/26 from 10am-4pm to learn about our mission, adoptions, and volunteer opportunities.
Must be a local resident of Platte, Laramie, Albany,Converse, Niobrara, or Goshen County to attend.
Learn more about our open house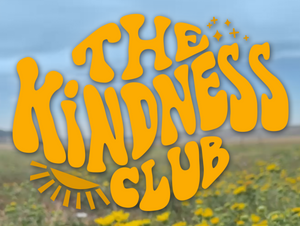 Join The Kindness Club!
Sign up to be a monthly donor on our Patreon and gain access to exclusive content, merchandise, live stream videos, behind the scenes content, rescues in progress and more!
Join our exclusive community where dedicated donors such as yourself can feel closer to the action, build deeper connections with other supporters, and get some sweet perks.
By donating monthly, we know we can count on your consistent support to fund more rescues, save more animals, and create more families.
Learn more about The Kindness Club

Mission
The mission of the Kindness Ranch is to provide a sanctuary and place of rehabilitation for animals who have been used in laboratory research while fostering compassion for all animals.
Consistent with our mission, we work to rehabilitate our dogs and cats in a home-like environment. Cats and dogs at The Kindness Ranch live with their human caretakers in spacious yurts specially designed to meet their needs. They receive round-the-clock care to help them adjust to their new lives.
The Kindness Ranch also provides an adoption program for all the animals we can rehabilitate. Those who are too debilitated, old, or ill to be placed in a loving home can remain on the ranch to live out their days, surrounded by caretakers and volunteers who put the animals' well-being first.
Want to learn more? You can download a PDF of our latest printed newsletter HERE.
The Kindness Ranch Animal Sanctuary is a nonprofit, tax-exempt 501(c)3 oraganization. #84-1561923
Where We Are
Kindness Ranch is located in beautiful Southeastern Wyoming. Rolling hills, Guernsey State Park and sunsets that take your breath away are only a few examples of what makes Kindness Ranch so magical!
You can find us at:
854 State Highway 270 Hartville, Wyoming 82215
Map us HERE